Info . . .
Edit
My favorite Wicked songs are Defying Gravity, No Good Deed, and What is this Feeling. As Long As You're Mine, in my opinion, is the best love song EVER!!!!!
I'm at any user's service if they need help, just leave me a message on my talk page!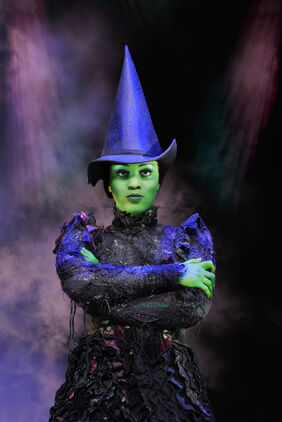 My dream for this Wiki is for a cast member of any production to see this site and think, "This is so great!"
Of course, that isn't likely, but I have high hopes for this place! Who knows, maybe someday Idina Menzel or Teal Wicks will see this! Either way, this Wiki is an honor to be a part of and I love working on it. =)
New Users Look Here
Edit
I have a Q&A in progress, which will basically cover the foundations of editing, adding, changing, and removing categories, and adding pictures. It will also cover more complicated subjects, but the simple stuff comes first, kay?