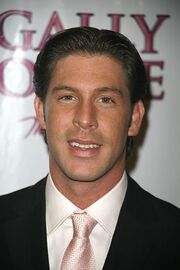 Richard H. Blake is currently playing Fiyero in the Broadway production of Wicked.
Blake made his start in the show as Fiyero on the First National Tour on November 18, 2008 when he replaced Cliffton Hall . He left the production on February 15, 2011 when Colin Hanlon took this place. Then, Blake went to Broadway to play Fiyero on September 6, 2011, replacing Kyle Dean Massey. He left the Broadway company when he was replaced by Kyle Dean Massey on July 29, 2012. Blake is currently starring on the Asian Tour alongside Jemma Rix and Susie Mathers as Elphaba and Glinda, respectively.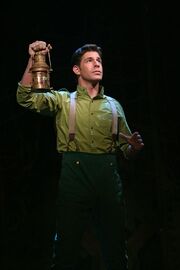 Ad blocker interference detected!
Wikia is a free-to-use site that makes money from advertising. We have a modified experience for viewers using ad blockers

Wikia is not accessible if you've made further modifications. Remove the custom ad blocker rule(s) and the page will load as expected.