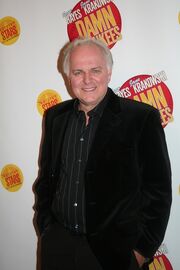 P.J. Benjamin is a former Wizard from the Broadway and First National Tour.
Benjamin first joined the production on March 8, 2006, replacing David Garrison as the Wizard. Then, he left on December 12, 2007 when Lee Wilkof replaced him.
Benjamin then joined the Broadway cast when he replaced Lenny Wolpe on July 29, 2008. He left the production when
Tom McGowan
replaced him on May 3, 2011. He later returned to the role of the Wizard on February 25, 2014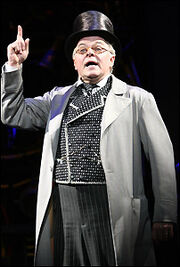 Ad blocker interference detected!
Wikia is a free-to-use site that makes money from advertising. We have a modified experience for viewers using ad blockers

Wikia is not accessible if you've made further modifications. Remove the custom ad blocker rule(s) and the page will load as expected.