Natalie Daradich was the current Standby for Glinda on the First National tour.
She started with the original Los Angeles Cast, being the understudy for Nessarose and the Witch's Mother and Midwife and she was also a swing. On December 11, 2007, she replaced Amanda Flynn as the second understudy for Glinda for the Los Angeles production. Then, she replaced Melissa Fahn as the first Glinda understudy on January 1, 2008. Then, she moved up to the standby position for Glinda, on December 9, 2008, replacing Emily Rozek and having Alexa Green replace her understudy spot. By the time the production closed, she was the standby for Glinda and the understudy for Nessarose.
In the Original San Francisco Cast, she was the Standby for Glinda and the understudy for Nessarose. On February 9, 2010, Neka Zang replaced her and became the first understudy for Nessarose. Then, Libby Servais replaced Ms. Daradich as the standby for Glinda on February 9, 2010.
Ms. Daradich replaced Heléne Yorke as Glinda on March 10, 2010 with the Second National Tour. She was replaced by Tiffany Haas on September 5, 2011. A while later she became the Standby for Glinda on the First National Tour, until the 1st National tour ended their run this year.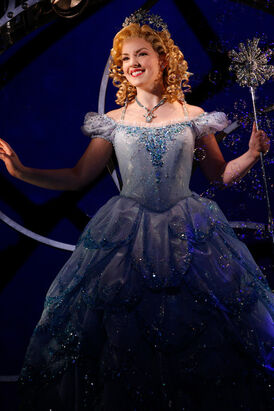 Ad blocker interference detected!
Wikia is a free-to-use site that makes money from advertising. We have a modified experience for viewers using ad blockers

Wikia is not accessible if you've made further modifications. Remove the custom ad blocker rule(s) and the page will load as expected.