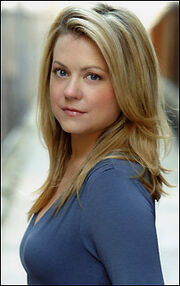 Kendra Kassebaum was the original Glinda on Wicked's 1st National Tour. She was nominated for a Helen Hayes Award in a Regional Performance, but lost the award to Stephanie J. Block , who was playing Elphaba at the time. Kassebaum left the tour in September of 2006.
Kassebaum joined the Broadway production of Wicked as Glinda on January 9th, 2007. She had her final performance with the Broadway company on October 7th, 2007, along with Julia Murney who had played Elphaba with Kassebaum on tour. They were replaced by Annaleigh Ashford and Stephanie J, Block. Kendra then returned to the role of Glinda on May 13, 2008, again with the Broadway company alongside original London standby Kerry Ellis as Elphaba. Kendra's final performance was on November 9, 2008.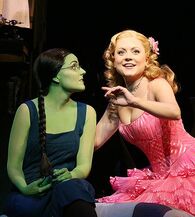 Kassebaum played Glinda most recently in the San Francisco production, which began playing January 27, 2009 (opening night 2/6/09). She opened this company with Teal Wicks as Elphaba. Kassebaum left the role on June 26, 2010 being replaced by Alli Mauzey, who had been Kassebaum's standby in the Broadway production of Wicked.