Kara Lindsay is Broadway's current lead Glinda and former Glinda on the 2nd National Tour.
Lindsay was born in Rochester, New York and attended Carnegie Mellon University, where she received a BFA in Acting/Musical Theatre.[1]
In 2009, Kara appeared as Laura in a musical-theatre production of Little House on the Prairie. She originated the role of Katherine Plumber in Newsies, a Disney musical revamped for stage by Harvey Fierstein. Kara continued her role when Newsies moved to Broadway and played her final performance in the show on February 2, 2014. From April to November 23, 2014, she played the role of Glinda in the 2nd North American Tour, alongside Laurel Harris as Elphaba. She assumed the role of Glinda, alongside Caroline Bowman as Elphaba, on Broadway on December 16, 2014. Kara left the Broadway company of Wicked on January 31st.
It has recently been announced that Kara Lindsay will be returning to Broadway, on November 1st 2016.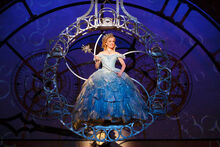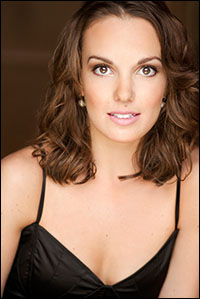 Think Pink Episodes
Edit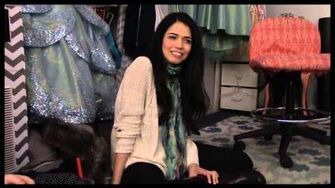 Ad blocker interference detected!
Wikia is a free-to-use site that makes money from advertising. We have a modified experience for viewers using ad blockers

Wikia is not accessible if you've made further modifications. Remove the custom ad blocker rule(s) and the page will load as expected.