Jemma Rix
is the current Elphaba in the Asian and Australian tour of Wicked.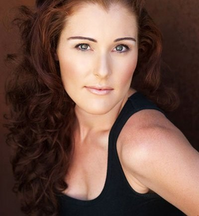 Biography
Edit
Jemma Rix was first introduced to Wicked when she was cast as Elphaba in the 30-minute Japanese production at Universal Studios in Osaka. This required her to speak some lines in Japanese.
When Wicked opened in Melbourne in 2008, Jemma was cast as the standby for Amanda Harrison. After Harrison left the show due to an illness, Rix took over the role, sharing it with Pippa Grandison and later Patrice Tipoki.
After the show closed in Sydney, Rix continued her role in the Australian tour where she was Elphaba when it opened in Perth on January 30, 2011. She stayed with the production until it closed on September 11, 2011.
Now she is a part of the Asia/New Zealand National Tour, which will cover Singapore, Korea, Taipei, Philippines and New Zealand. Rix stars alongside Suzie Mathers and Steve Danielsen as Glinda and Fiyero, respectively. It opened in Singapore on December 8, 2011. Her current Standby in Korea is long-time
Wicked
vet Jennifer DiNoia.