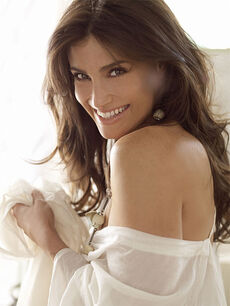 Idina Menzel is an American actress and singer known for her role as the original Elphaba in Wicked the Musical and is featured in the soundtrack for The Wizard And I, What Is This Feeling, Something Bad, Dancing Through Life, Popular, I'm Not That Girl, One Short Day, Defying Gravity, Wonderful, As Long As Your Mine, No Good Deed, For Good, and Finale as Elphaba.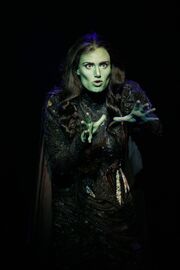 Idina Menzel was the original Elphaba. She was born on May 30, 1971. She won the 2004 Tony Award for Best Leading Actress in a Musical for portraying Elphaba in Wicked.
She also played Maureen in the Pulitzer Prize-winning musical Rent where she met Taye Diggs, her ex-husband. They have a son named Walker Nathaniel Diggs.
In 2007, Idina played the role of Nancy in the Disney movie, Enchanted. Despite being known for her amazing voice, she did not get any singing parts in the movie.
In 2009 Idina played Shelby Corcoran in Glee. In 2013, Idina voiced Elsa the Snow Queen in Disney's Frozen. On the same year, Idina and Taye separated.
In 2014 Idina returned to Broadway in the new musical If/Then as Elizabeth.
During the 2014 Oscar Awards, John Travolta introduced her as "the wickedly talented Adele Dazeem" right before she sang "Let It Go" from Disney's Frozen
Idina enjoyed singing "No Good Deed" a lot because the chants reminded her of her Bat Mitvah when she was younger.
Idina's last name is actually spelled Mentzel, but she changed it to Menzel when people started pronouncing her name with the t in it.