I'm Not That Girl (reprise)
is sung by
Glinda
after
Fiyero
runs off with
Elphaba after
the
Wonderful
scene. She knows that Fiyero will never love her and that their relationship was never meant to last. This last part is of the love triangle with Elphaba getting the man leaving Glinda with no one when the love triangle started with Glinda with the man with Elphaba also liking the man. (
Grimmerie
) Elphaba and Fiyero can be seen in behind Glinda before the As Long As You're Mine scene.
In the German production, the song is called Ich bin es nicht (Reprise), which translates to It's not Me reprise. In the Japanese production, this song is watashi janai ~ RIPURAIZU. In the Dutch Production, the song is called Ik Ben Het Niet (Reprise), which translates to I Am Not (Reprise).
GLINDA:
Don't wish, don't start.
Wishing only wounds the heart.
There's a girl I know.
He loves her so,
I'm not, that girl...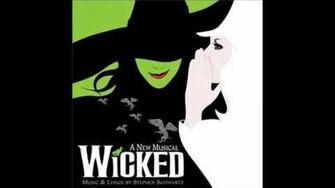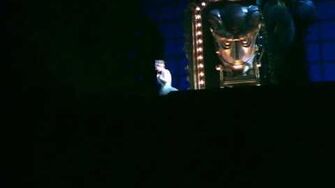 Ad blocker interference detected!
Wikia is a free-to-use site that makes money from advertising. We have a modified experience for viewers using ad blockers

Wikia is not accessible if you've made further modifications. Remove the custom ad blocker rule(s) and the page will load as expected.