Gregory Maguire
is the author of
The Wicked Years
.
Gregory Maguire is the bestsellling author of Confessions of an Ugly Stepsister, Lost, Mirrior Mirrior, and the Wicked Years which includes Wicked, Son of a Witch, A Lion Among Men, and Out of Oz. Wicked, now a beloved classic, is the basis for the Tony Award-winning Broadway musical of the same name. Maguire has lectured on art, literature, and culture both at home and abroad. He lives with his family near Boston, Massachusetts.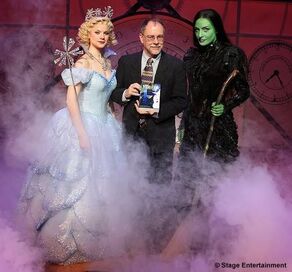 Ad blocker interference detected!
Wikia is a free-to-use site that makes money from advertising. We have a modified experience for viewers using ad blockers

Wikia is not accessible if you've made further modifications. Remove the custom ad blocker rule(s) and the page will load as expected.