Donna Vivino is a theatre actress and singer, who starred as Elphaba in the First National Tour and Broadway productions of Wicked.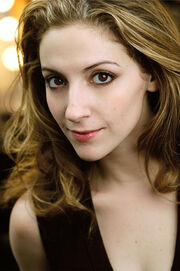 She is the daughter of Jerry Vivino, a member of the Jimmy Vivino and the Basic Cable Band.[1] Vivino was raised in Fair Lawn, New Jersey, and graduated from Barnard College of Columbia University in New York City.[2][3] Danny Vivino is her brother as well as Michael Vivino and sisters Antonio and Natalia.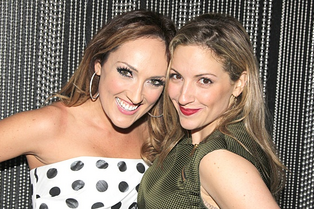 Vivino played a 20-month stint as 
Elphaba
 on the first national tour of hit musical 
Wicked
. She joined the tour on October 30, 2007, serving as the 
standby
 for 
Carmen Cusack
. Her first ever performance took place on December 27, 2007, and her first in the lead role on November 5, 2008. She starred alongside 
Katie Rose Clarke
 and later 
Chandra Lee Schwartz
 as 
Glinda
. Her final performance took place on July 4, 2010. On August 23, 2011, Donna took over the position of Elphaba 
standby
 on Broadway, replacing Jennifer DiNoia. She first covered during the absence of lead 
Teal Wicks
 on the matinee of September 14. Jackie Burns replaced Wicks once her contract ended. Incidentally, Burns was Vivino's replacement on the national tour. Vivino has been re-united with Clarke (who reprises her lead role) while performing as standby. Vivino went on for Burns the last 2 weeks of Burns contract while she was suffering from the flu. She then went on standing by for 
Willemijn Verkaik
 and lastly for 
Lindsay Mendez
. She was replaced by Christine Dwyer. 
Donna also originated the role of Enid Hoopes in all of the pre-Broadway workshops of Legally Blonde but was unable to do the show because of scheduling conflicts with Martin Short: Fame Becomes Me.
National Tour
Edit
Television
Edit
Filmography
Edit
[[File:Donna Vivino
Ad blocker interference detected!
Wikia is a free-to-use site that makes money from advertising. We have a modified experience for viewers using ad blockers

Wikia is not accessible if you've made further modifications. Remove the custom ad blocker rule(s) and the page will load as expected.