Christine Dwyer
Comments

9
294pages on
this wiki
She played the role of Elphaba in the Second National tour. Her final performance in the tour company was Sunday night, March 31, 2013 in Charlotte, NC.  After a standing ovation, cast member Michael Wartella (Boq) had everyone sit down for a special "Happy Trails" moment.  Christine was overcome with emotion on stage as she and two other principals were leaving the show that night.  She is amazing!  Also leaving the tour:  Jeanna de Waal (Glinda) and BIlly Harrigan Tighe (Fiyero)...all leaving after the same show.
Dwyer took over the role of Elphaba on Broadway after Lindsey Mendez's last performance February 22, 2014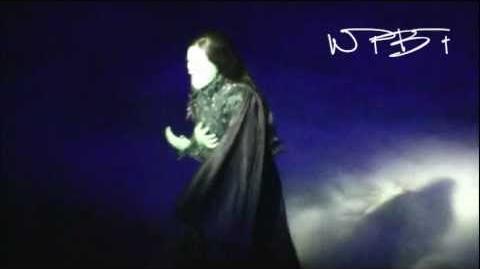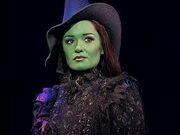 Jenni Barber is an American actress who recently joined the cast of Wicked on Broadway as G(a)linda. On February 25, 2014 she replaced Alli Mauzey as Glinda on Broadway and is now working alongside Christine Dwyer, who plays the role of Elphaba.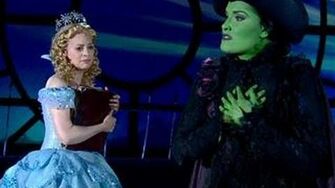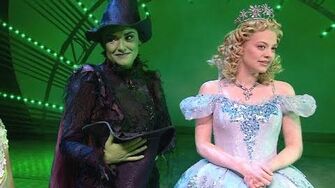 Jenni Barber and Christine Dwyer were guest stars for Project Runway for the challenge of Good versus Wicked in the Glinda and Elphaba costumes.