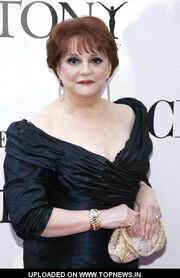 Carole Shelley (16 August 1939 – 31 August 2018) was an English actress. Among her many stage roles are the character of Madame Morrible in the original Broadway cast of the musical Wicked. She won the Tony Award for Best Actress in a Play for her performance in The Elephant Man (1979).
History
Shelley was part of the original San Francisco Tryouts as Madame Morrible, which opened on June 10, 2003. She moved with the rest of the cast, transfered to Broadway.
Shelley was the original Madame Morrible in the Broadway production, which opened on October 30, 2003. She was replaced by Rue McClanahan on May 31, 2005.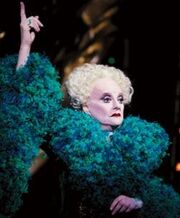 Shelley then went to the First Naitonal Tour, and replaced Carol Kane on December 21, 2005. She was replaced by Alma Cuervo on March 8, 2006.
She went to the Chicago production to replace Rondi Reed on April 25, 2006. She was replaced by Barbara Robertson on May 8, 2007.
She then returned to Broadway to reprise the role on August 24, 2007, replacing Jayne Houdyshell. She left the production on January 22, 2008 when Miriam Margolyes replaced her.