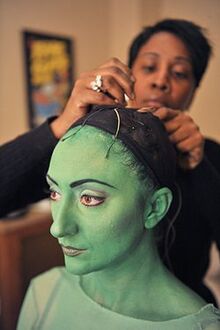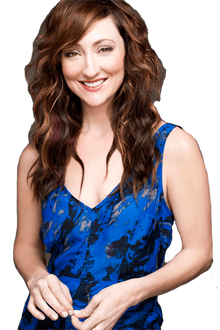 Carmen Cusack is an American musical theater actress and singer.
Cusack became Elphaba standby on December 12, 2006 in Chicago. She played the role in the absence of Dee Roscioli, whom she had replaced as standby. Impressed with Cusack's performance, the producers asked her to star in the First National Touring Production. Replacing Victoria Matlock on November 6 2007, she played the role alongside Katie Rose Clarke as Glinda for a year before being replaced by her standby, Donna Vivino. Cusack came to the Melbourne production starting June 10 2009. Lead Elphaba, Amanda Harrison, had taken a 2 month hiatus. Understudy, Patrice Tipoki was on maternity leave and understudy replacement, Zoe Jarrett was not ready to be put into the show yet. Standby, Jemma Rix assumed the role of temporary lead and so Cusack flew out to become temporary standby to Rix. Cusack played her final show on July 10 2009.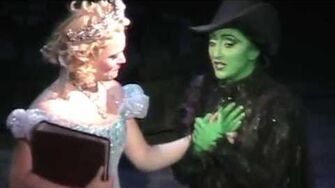 Ad blocker interference detected!
Wikia is a free-to-use site that makes money from advertising. We have a modified experience for viewers using ad blockers

Wikia is not accessible if you've made further modifications. Remove the custom ad blocker rule(s) and the page will load as expected.