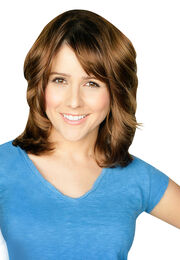 Alli Mauzey played Glinda in the Broadway production of Wicked from 2008-2009. On November 11, 2008, Mauzey took over the role from Kendra Kassebaum, after being a standby from April through October 2007. On Broadway, Mauzey starred alongside Marcie Dodd, Nicole Parker and Dee Roscioli as Elphaba. She left the Broadway company on August 9, 2009, her place filled in by Erin Mackey. She then reprised the role of Glinda in the San Francisco Company from June 29, 2010, until it's closing on September 5, 2010 with Marcie Dodd as Elphaba. 
She once again returned to the role of Glinda on the First National Tour of Wicked on February 24th, 2012, replacing Katie Rose Clarke. She starred alongside Mamie Parris as Elphaba, until Parris was replaced by Nicole Parker; whom Mauzey starred with on Broadway. Mauzey was replaced in the  touring company by Lysistrata Jones star Patti Murin on August 21st, 2012. Mauzey then replaced Chandra Lee Schwartz as Glinda in the Broadway company on October 16th, 2012. She starred as Glinda alongside Jackie Burns as Elphaba until Burns was replaced by long-time foreign Wicked veteran Willemijn Verkaik on February 12th, 2013. She played her final performance of Glinda on April, 21st, 2013, and she was replaced by Katie Rose Clarke who reprised the role. She came back on September 24, 2013 and replaced Katie Rose Clarke. She left the role of Glinda once again on February 22, 2014 and was replaced by Jenni Barber. In that run she celebrated the tenth anniversary of Wicked Broadway on October 30, 2013, alongside Lindsay Mendez as Elphaba.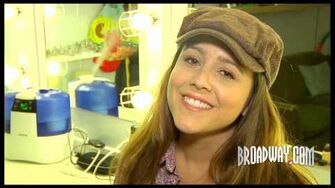 Ad blocker interference detected!
Wikia is a free-to-use site that makes money from advertising. We have a modified experience for viewers using ad blockers

Wikia is not accessible if you've made further modifications. Remove the custom ad blocker rule(s) and the page will load as expected.